Spring is almost through here in upstate New York and I am pleased to say that I had a rather productive one!  I got to sew up some pieces that I had been thinking about for a really long time and it feels so good to finally be able to wear them.  I caught up with the talented photographer, Dave Blenis, recently and got to show some of my newest sewing pieces off.  Read through and check out my homemade spring wardrobe pieces from 2017.  After wearing them for some time, I have some new insight into them that I'm going to share here.  From my Red Riding hoodie to my embroidered Bohemian tunic to my Mad Men inspired skirt… Enjoy!
Also, as a side note, my husband enjoyed this spring wardrobe photo shoot because he got to take a brief vacation from being my Instagram Husband.  🙂
My DIY Spring Wardrobe from 2017
Hooded Wrap Tutorial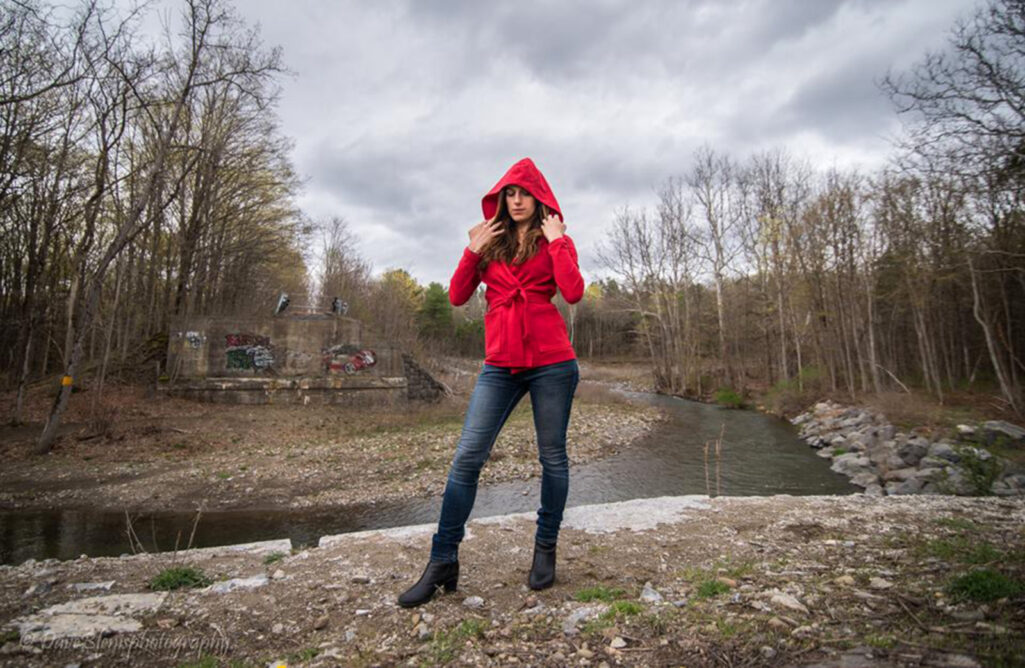 When I was designing my Hooded Wrap, I knew that I wanted a red hoodie that had a slight fantasy/fairy tale flair.  For that reason, I made it a bright red color and shaped the hood so that it was taller than I needed it to be, allowing it to settle on my head and drape down to my shoulders in a more Arwen sort of way.  Because of that, the hood is definitely my favorite part of the wrap, well, besides the color!
The only thing that I get self-conscious about when wearing this piece is that the supportive interfacing for the front pockets on the inside of the wrap could potentially show.  This time round, I had used a lightweight white color for my interfacing.  Next time, I will try to find (or dye) some interfacing the same color as the wrap itself so that I don't have to worry about it showing when I tie or untie the wrap in public.
Embroidered Tunic Tutorial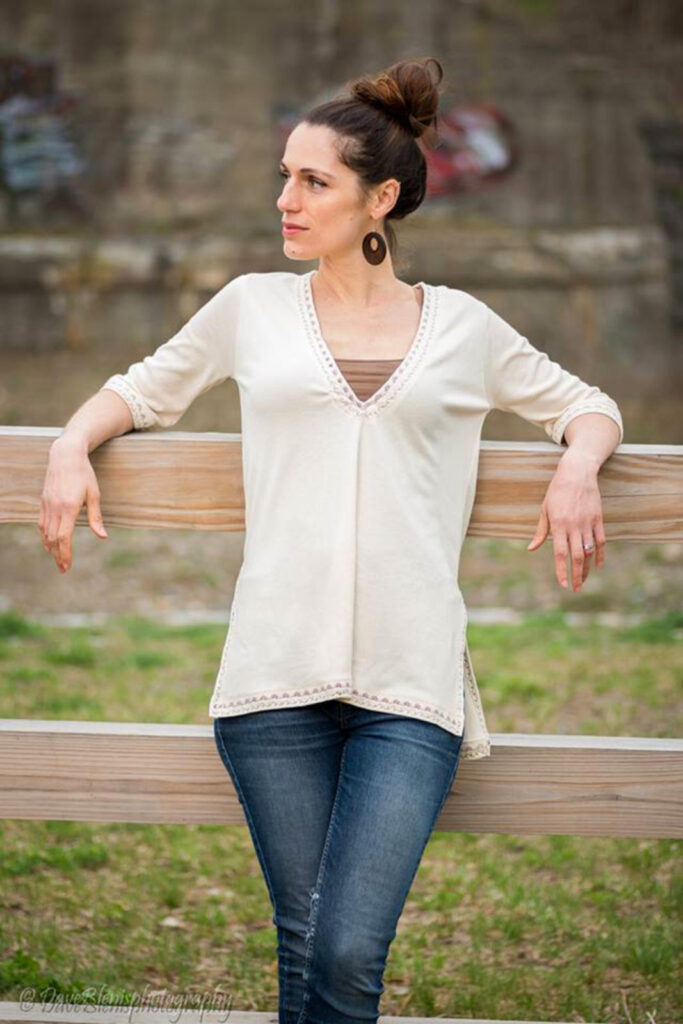 I still really love this Embroidered Tunic.  It is so comfortable and although I'm afraid of wearing anything white or off-white, I find that I do really love wearing the light color!  I also find the splits up the sides to be a really cool feature.  I want to do this top again, only next time making the sleeves shorter and giving it a scooped neckline.
Classy Plaid Gathered Skirt Tutorial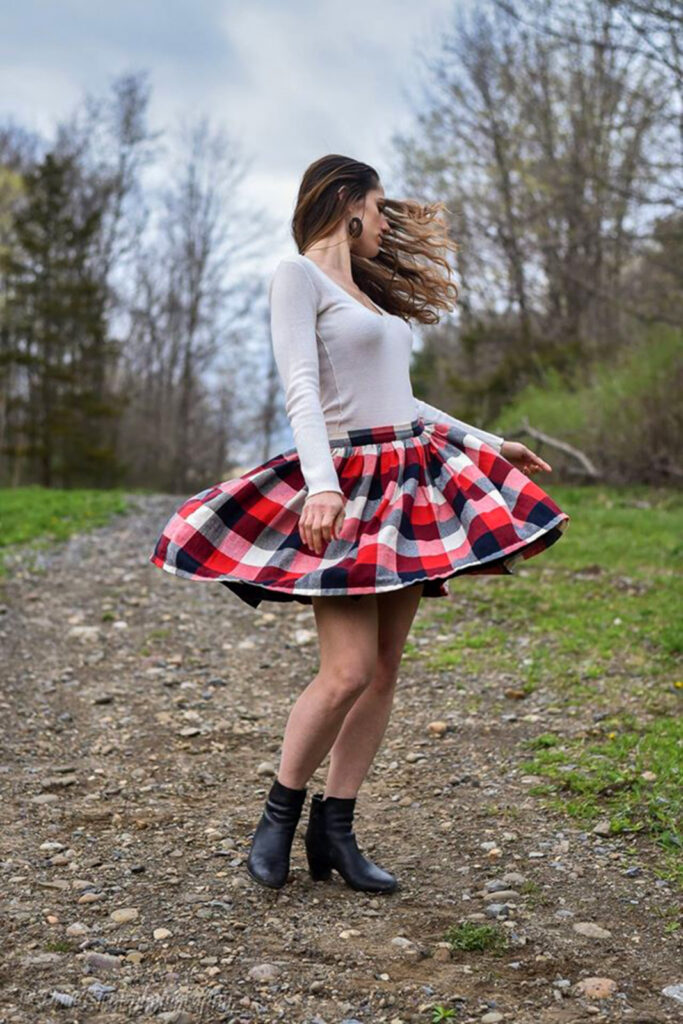 I probably got the most positive feedback from my Classy Plaid Gathered Skirt. Honestly, who can deny the beauty in a skirt that spins as this one does?  The entire time we were watching the Mad Men TV show, I found myself really paying attention to and loving all of the clothes.  This show has so many rich details that gave it an authentic feel.  I started daydreaming of making a full skirt with a lot of body from the first season on, after seeing Betty look so fabulous in that early 1960s style!  To make it as full as I could, I made the width of the skirt almost three times the length of the skirt.  I found that all of that material gives the skirt a more formal feel to it because, well, it's a whole lot of skirt.  The waist really does poof out and I find it a little much to wear in everyday circumstances.
Next time I'm going to remake this gathered skirt with less width in the material.  I'd probably make the width about one and a half times the length of the skirt.  That much less material would eliminate a lot of the poof I find in the waist and should allow me to feel comfortable wearing it in less formal circumstances, like that early morning Saturday run to the grocery store.  🙂  My next Mad Men inspired clothing will probably be some late 1960s/early 1970s Megan-styled party dress.
And lest we forget…
Thank you, Dave, for the wonderful photos documenting my spring wardrobe sewing adventures!