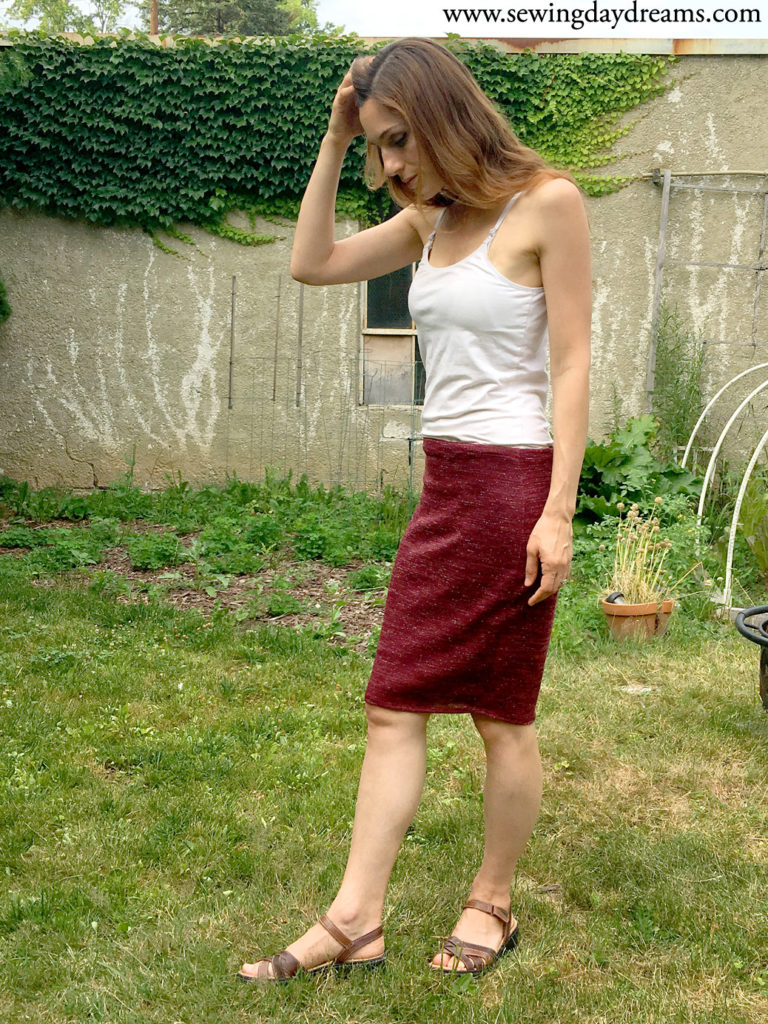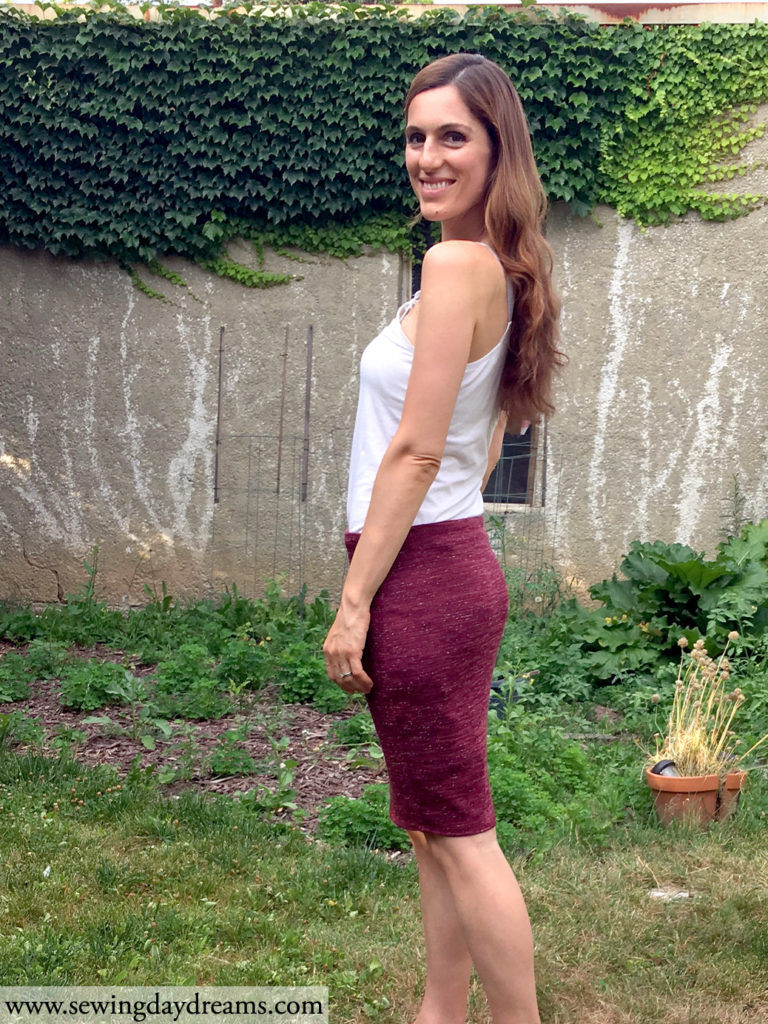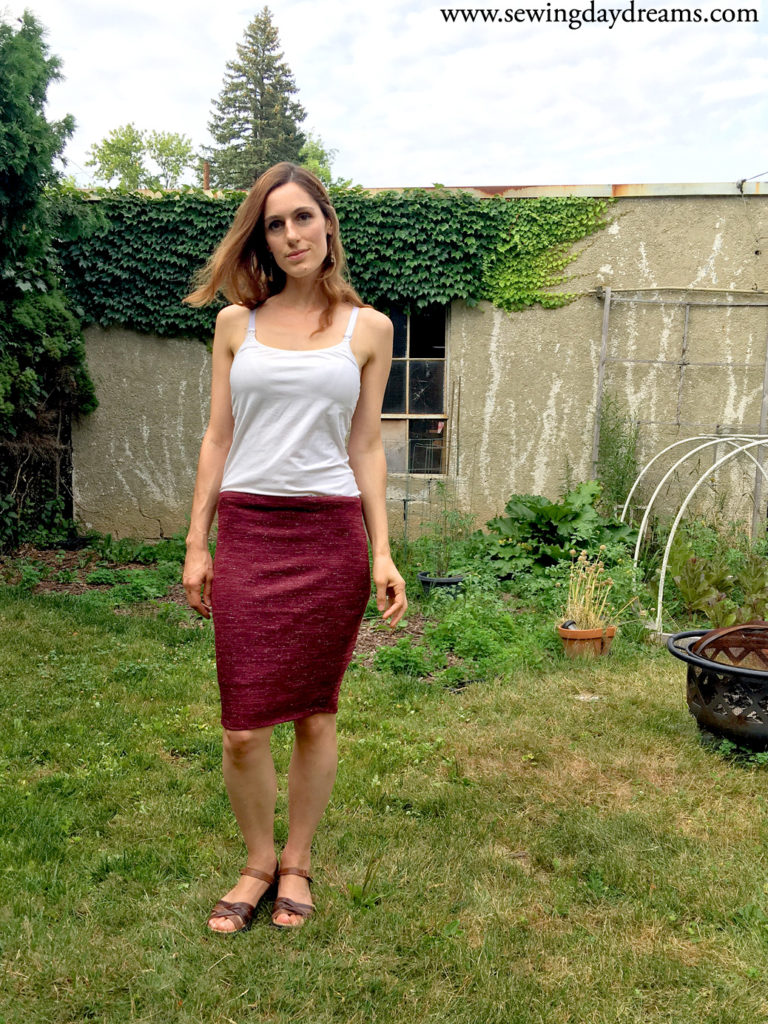 Today I will show you how to make a pencil skirt, and this pencil skirt tutorial is one that I have been thinking about making for a while now.  I actually haven't made a skirt since my Golden Skirt Tutorial which is from way back when I just started this blog!  Now that I have my little kiddo, it's hard to find the time to do any intricate sewing.  This one is quick, easy, and to the point.  Can't go wrong with that.  Read along for my DIY perfect pencil skirt tutorial.
The skinny:
This pencil skirt doesn't require a zipper, buttons, or an elastic waist.  What it does require is some nice stretchy fabric so you can slip it on over your hips.  So to make this skirt work, you need to make sure that you find some knit material with a good stretch to it.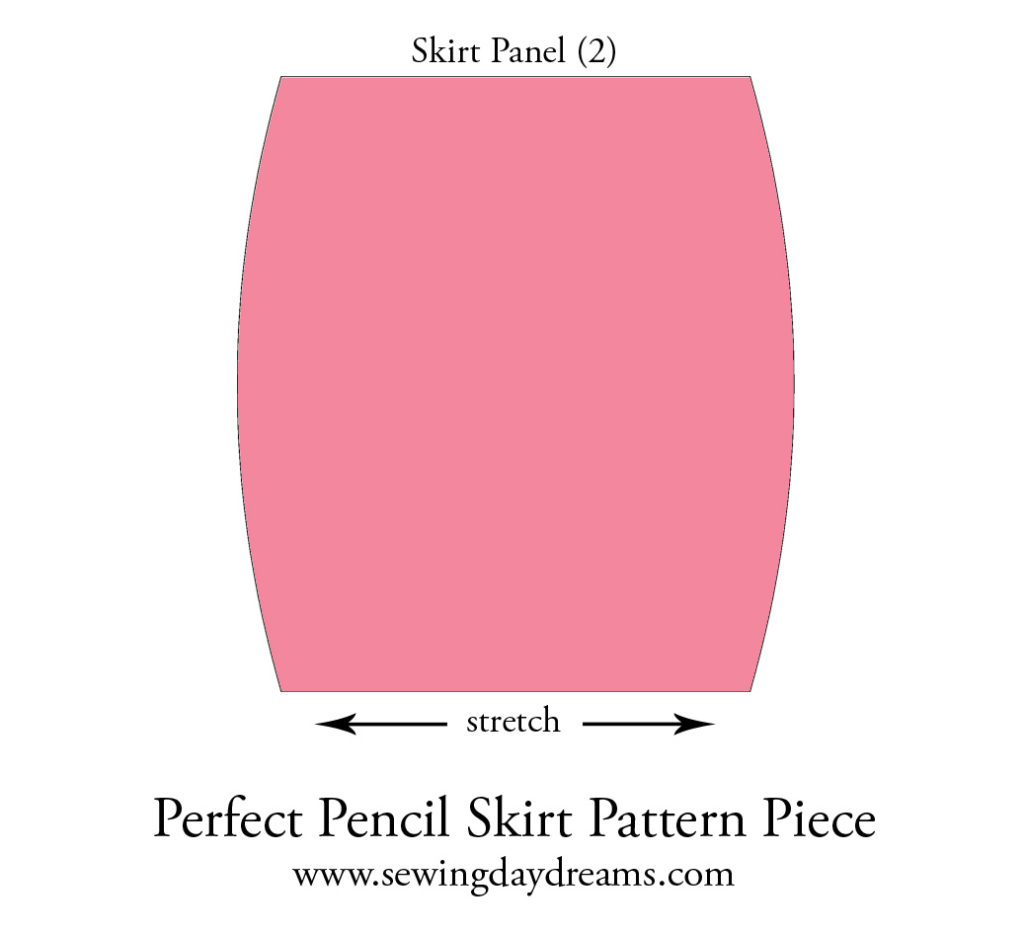 Materials:
pattern supplies (pattern paper, pencil, scissors, rulers)
a pencil skirt that fits you well, that you can use as a guide
1 yard of knit fabric
matching thread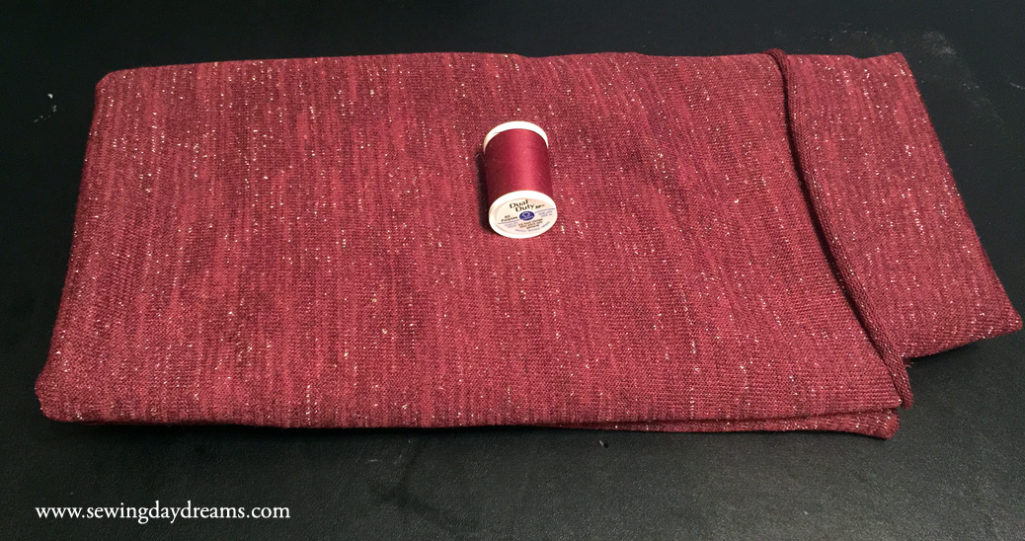 Now onto the Perfect Pencil Skirt Tutorial
Instructions:
MAKING THE PATTERN
There are two ways to make your pattern.  You can either use a pencil skirt that you have as a guide, or you can measure yourself and use that as a guide.  In the following, I'm going to measure myself and make my own pattern from scratch.
1.  Taking a tape measure, measure how long you want your skirt to be, and the width around your waist, the widest part of your thighs, and just above your knees where you want your skirt to end.  My measurements were 21″ long, 32″ at the waist (at 0″ down), 38″ at my thighs (at 11½" down), and 32 at the bottom (21″ down).
2.  On your pattern paper, draw out the measurements, with the widths divided by 2, and draw out your pattern making it nice and curvy. Alternatively, just draw around a skirt that you have 🙂  Cut the pattern out.  I always like to fold my pattern piece in half and make sure that the edges are even.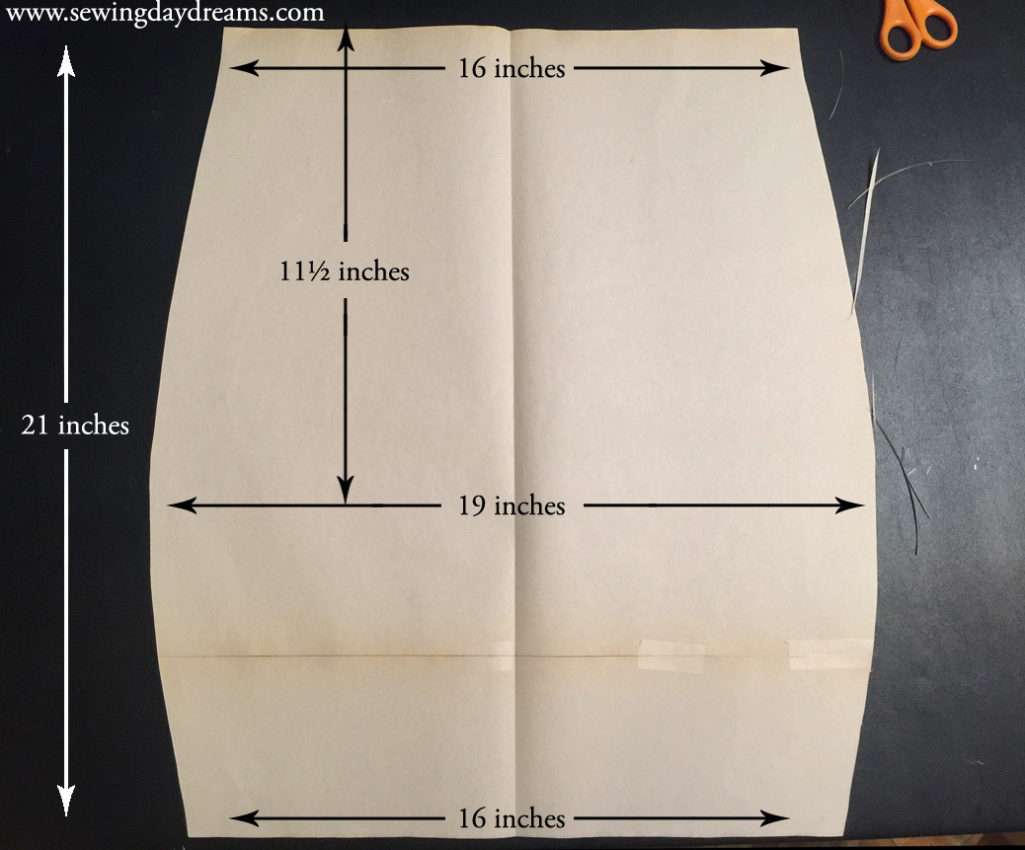 MAKING THE DRESS
1.  Pin/trace your pattern piece onto the wrong side of your fabric.  Make sure to orient the grain of the fabric so the stretch goes from side to side for your skirt.  I traced my pattern onto the fabric using white pastels.  Cut out two (2) of your pattern piece for the front and back of the skirt.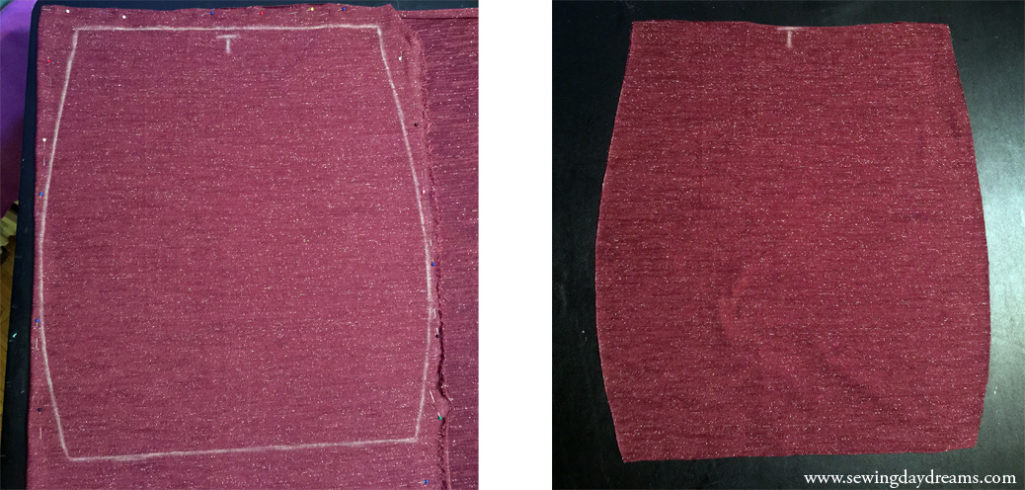 2.  Pin and sew up the sides of the dress, using your desired seam allowance.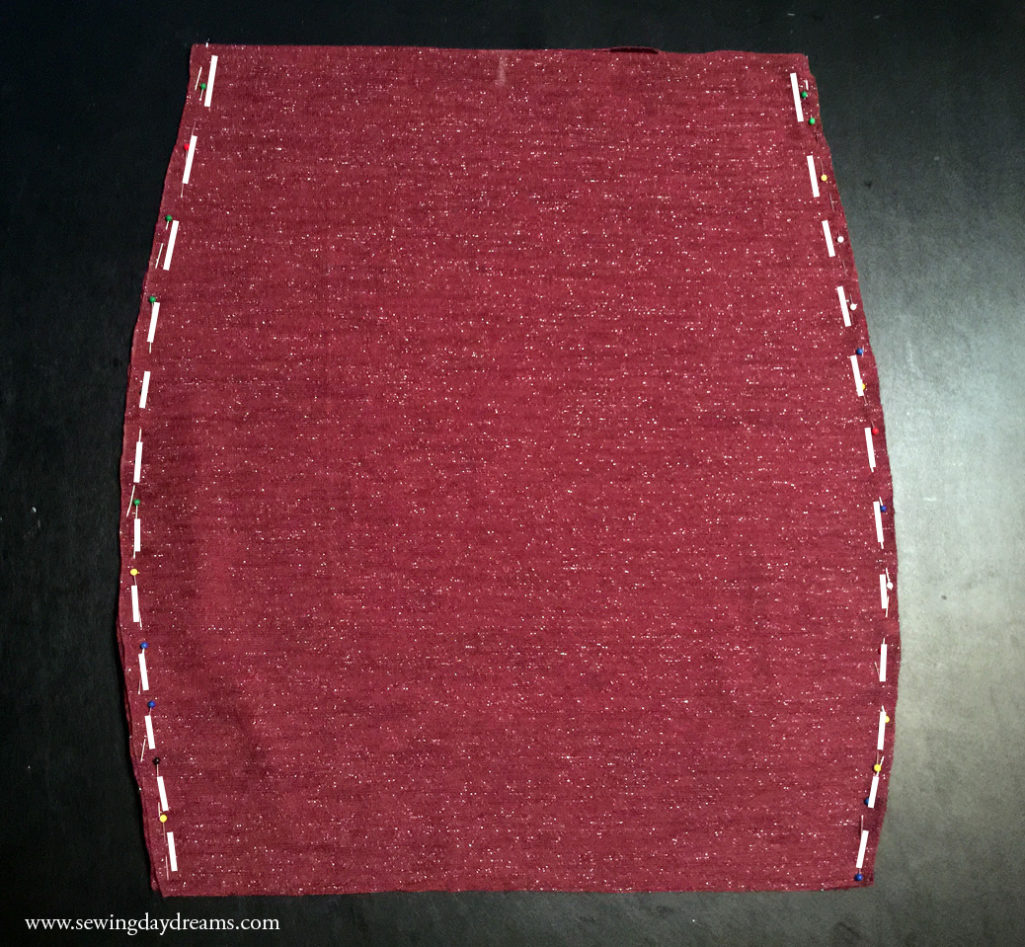 3.  Try the skirt on and make any fitting adjustments as needed.  I ended up tapering the bottom of my skirt a bit more.  *You might not need to do this if you used another skirt to make your pattern.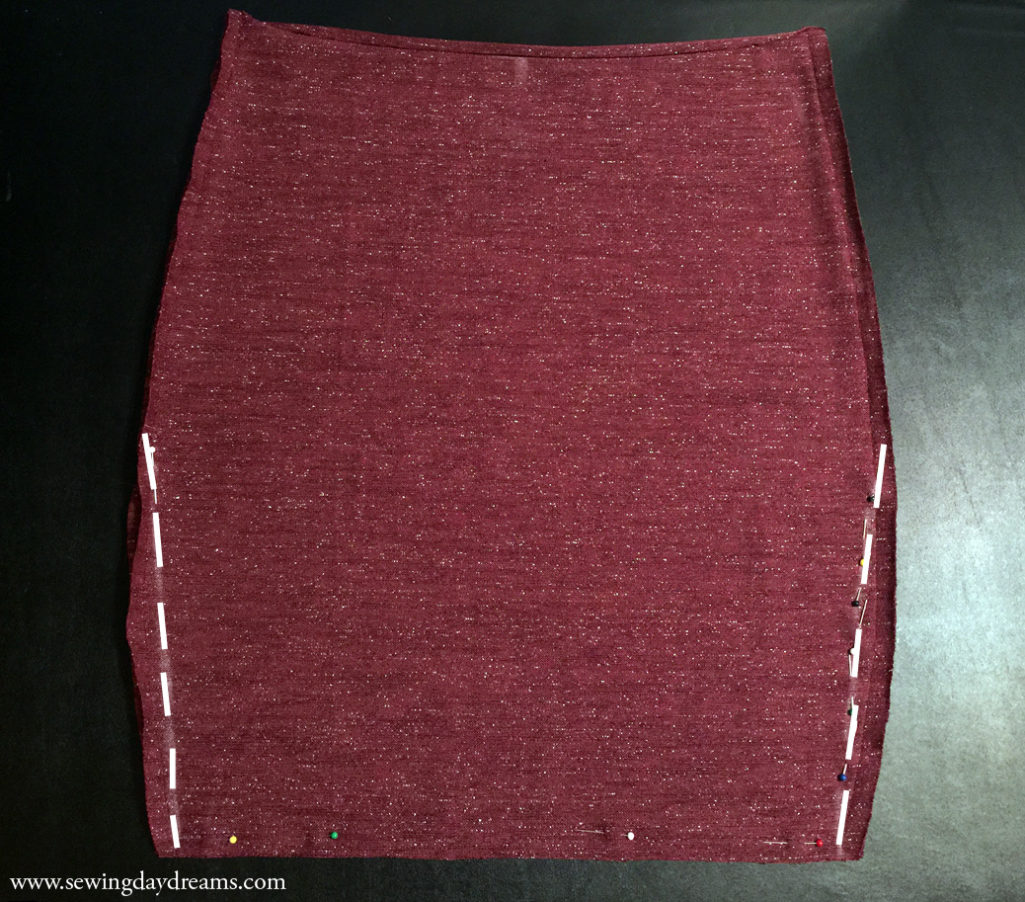 4.  Hem the top and bottom.  I made a 1″ hem at the top and a ½" at the bottom.  And you're done! I hope you enjoyed my Perfect Pencil Skirt Tutorial!