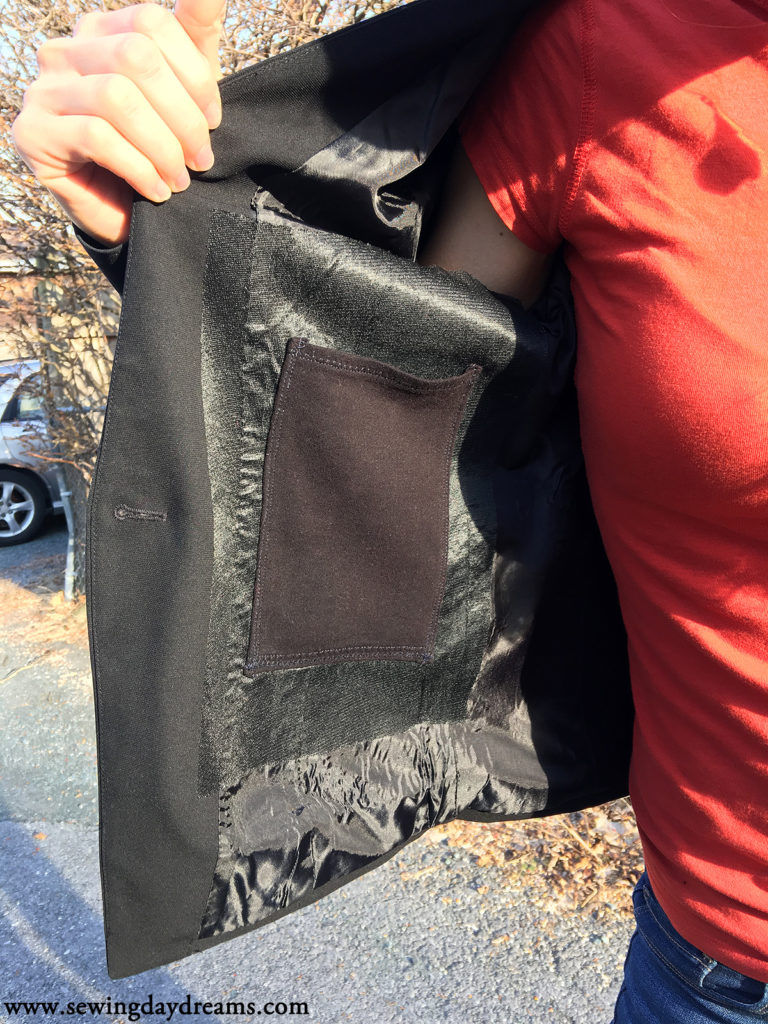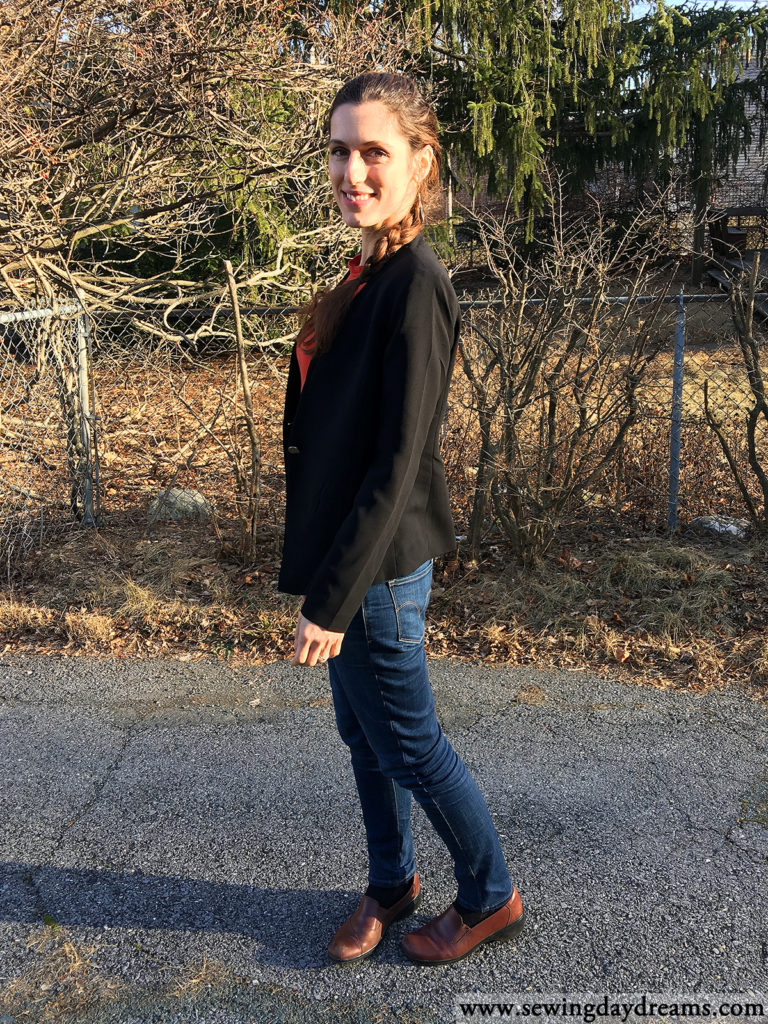 Today we're going to add inside pockets onto a blazer.  I love the blazer, but the pockets that came with it are essentially non-functional.  The opening is a vertical slit and they are only a few inches deep.  I'm pretty sure I would only trust them to hold my chapstick, if that.  So, we will be adding a pair of patch pockets to the inside of the blazer to make it that much more useful.
The skinny:
This blazer has a lining on the inside, and I don't really want to cut it apart, so I will be sewing my pockets onto fusible interfacing.  In turn, this interfacing will be adhered to the blazer with an iron.
Materials:
blazer or jacket
pocket material
fusible interfacing
matching thread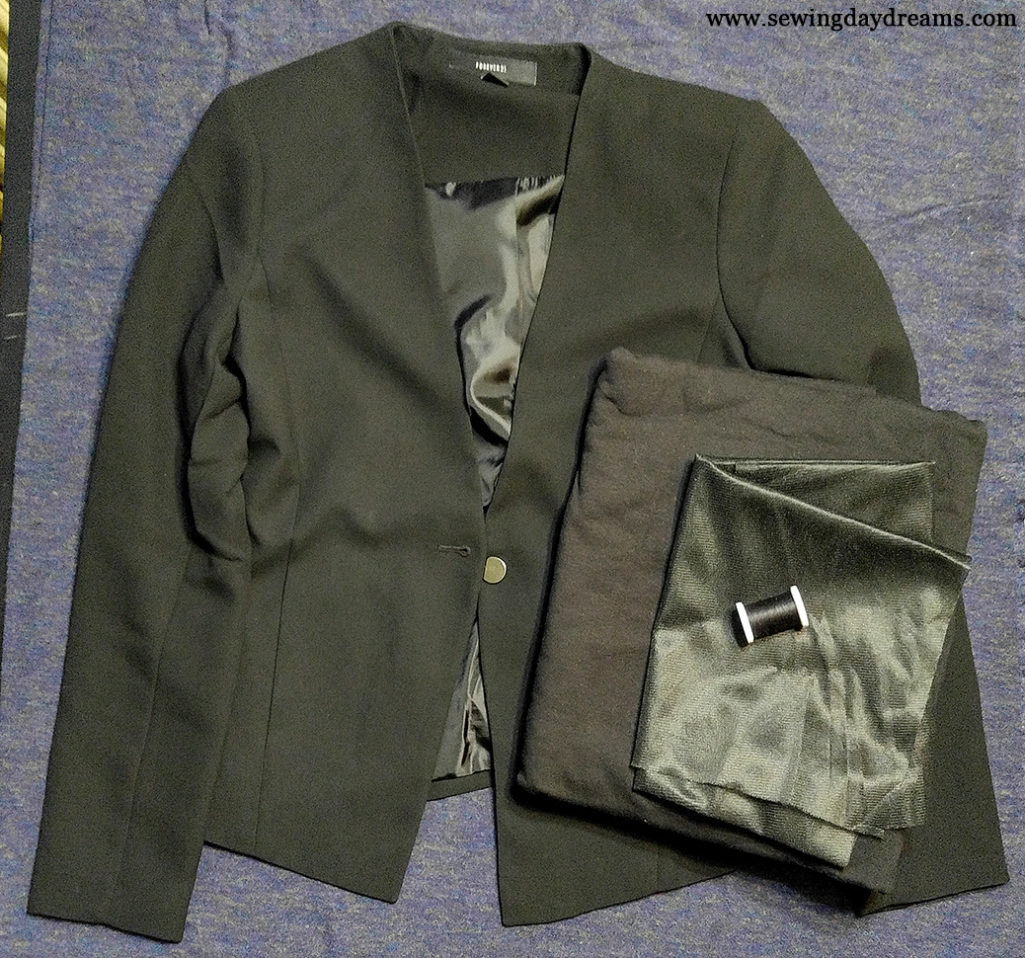 Now onto adding our Inside Pockets to a Blazer
Instructions:
1.  First we're going to make our inside pockets.  Cut out two rectangular pieces from your pocket material.  I'm going to basically make both pockets large enough to hold a large cell phone.  My dimensions are 6″ x 8″ which includes a ½" seam allowance on all sides and then some.  Zigzag all the raw edges of the rectangle pieces for the patch pockets to help prevent the material from fraying.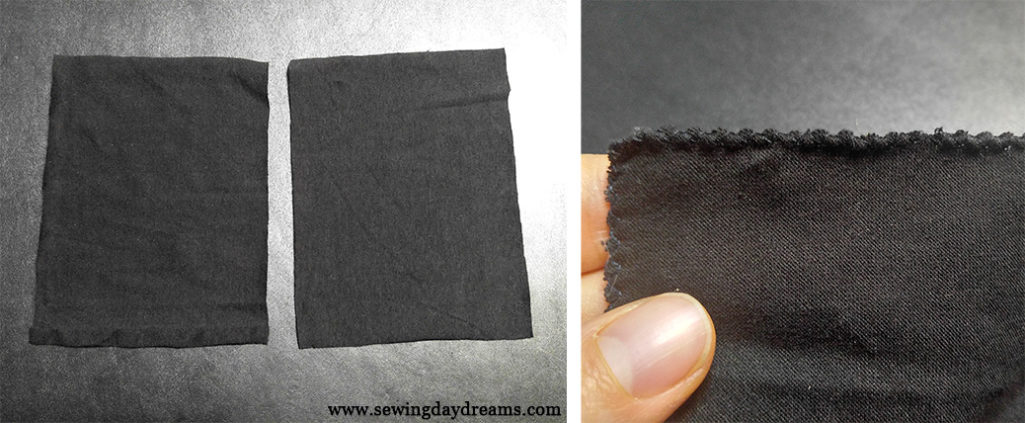 Cut out two pieces of interfacing the same size as your pockets and, rough side down, iron them on to your pocket material.  This will reinforce the fabric.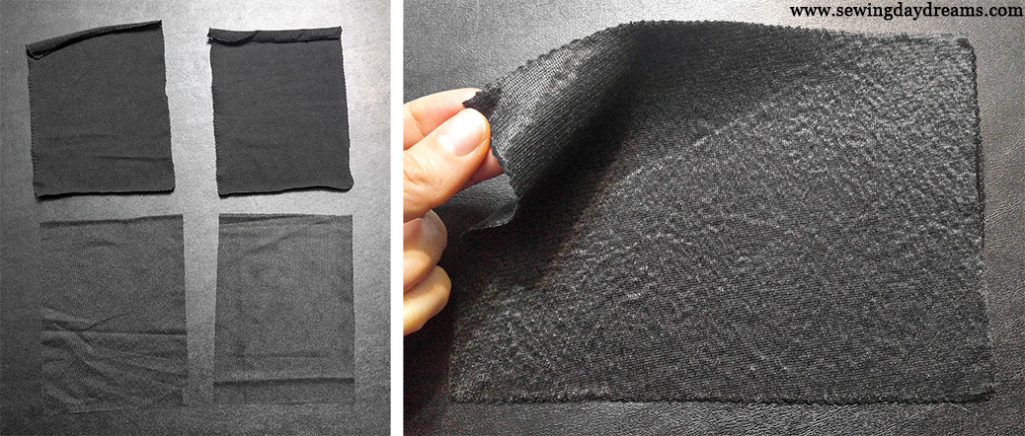 Fold in and hem all four sides of the pocket pieces.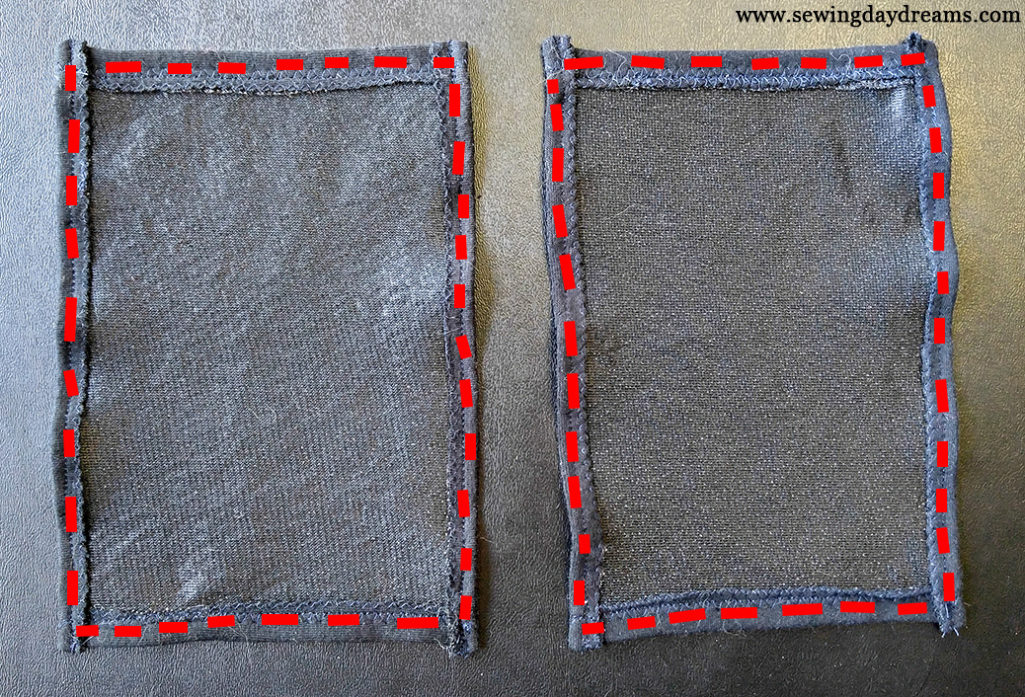 2.  Try on your blazer and mark where you want the top of your pockets to be. Lay your blazer out and cut out two pieces of interfacing fabric to fit right onto the inside of your blazer. I'm going to cut two 8″x12″ rectangles.  The more surface area of interfacing, the more secure your pockets will be.  Determine where your pockets will sit on the interfacing.  Pin and Sew the pockets in place.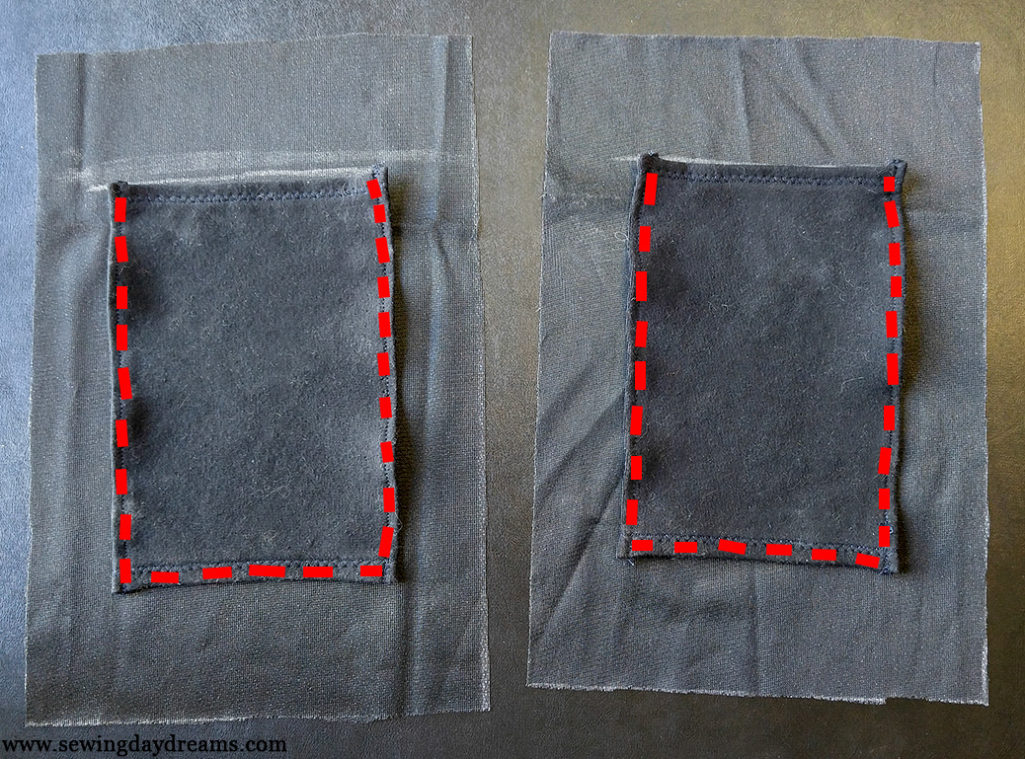 3.  Iron the interfacing onto the inside of your blazer.
Done! Brand new inside pockets!