Today, we're going to learn about how to hem dress pants using a blindhem stitch. These pants were bought by a friend unfinished at the store, and it's a really easy fix to hem them up yourself.
The skinny:
This is relatively quick and easy to do.  I do feel like I spent more time pressing the pants in place than I did sewing.
Materials:
dress pants that need hemming
matching thread
iron and ironing board
pressing cloth
Now onto How to Hem Dress Pants, a Tutorial
Instructions:
1.  Try on your pants and mark where you want to hem them to.   Add 2 1/4″ as the bottom of your hemline and mark this as well.  Cut your excess fabric off.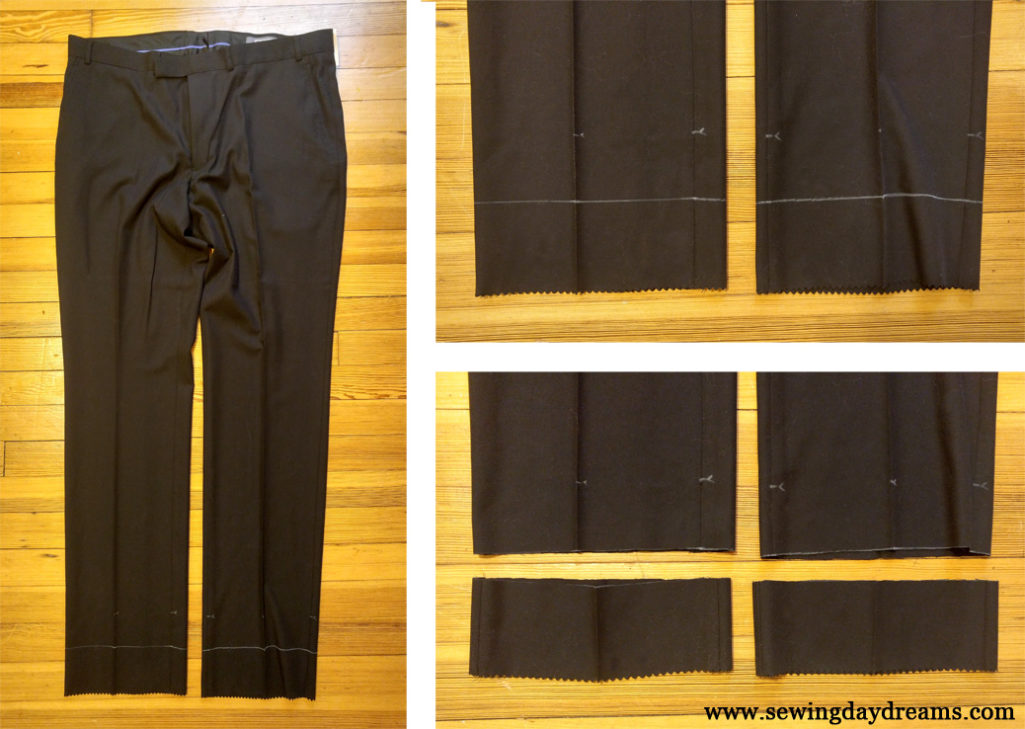 2.  Zig zag stitch the raw edges along the bottom of your pants to prevent the material from fraying.
3.  Fold your hemline in 2 1/4″.  Press this in place with an iron.  Since my pants were polyester and acryclic, I used a damp pressing cloth when ironing so as not to damage the pants.
4.  Now fold your hemline the opposite way up into the middle of your pant legs, leaving between ¼ to ½" of the hemline exposed.  Sew this using the blindhem stitch on your machine.  My machine has it marked with this symbol:
5.  Flip it over and press in place. And this is how to hem dress pants!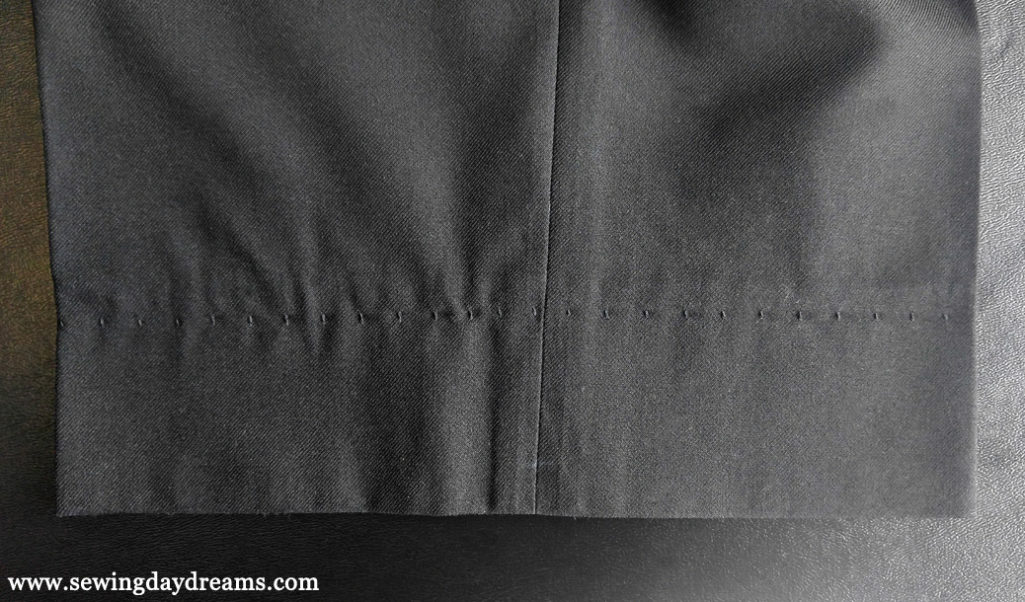 Next time I do it, I will probably make my stitch width a little more narrow and make the stitch length a little bit longer to have the stitches on the right side of the fabric be slightly less visible.
I hope you enjoyed my How to Hem Dress Pants Tutorial!