My one year old is exploring the wonderful world of food. Not only does he enjoy eating the food, but he likes to squish it in his fingers, run it through his hair, fling it from his spork, push it off his tray, and occasionally, put it behind his back.  Needless to say, mealtime is a very messy though enjoyable experience.
My son has a ton of bibs from when he was younger, but they are really meant for babies and don't really stop the food from covering his clothes.  So I thought, DIY bibs, or more specifically, DIY toddler bibs!  We recently upgraded our towels so I decided to upcycle an old towel into a toddler bib just the right size for my little man.  Read on for my full DIY bibs tutorial…
The skinny:
This is quick and easy.  It might have taken me 20 minutes.  Sewing projects without large time commitments are key to my life these days.
Materials:
towel
matching thread
elastic thread (optional)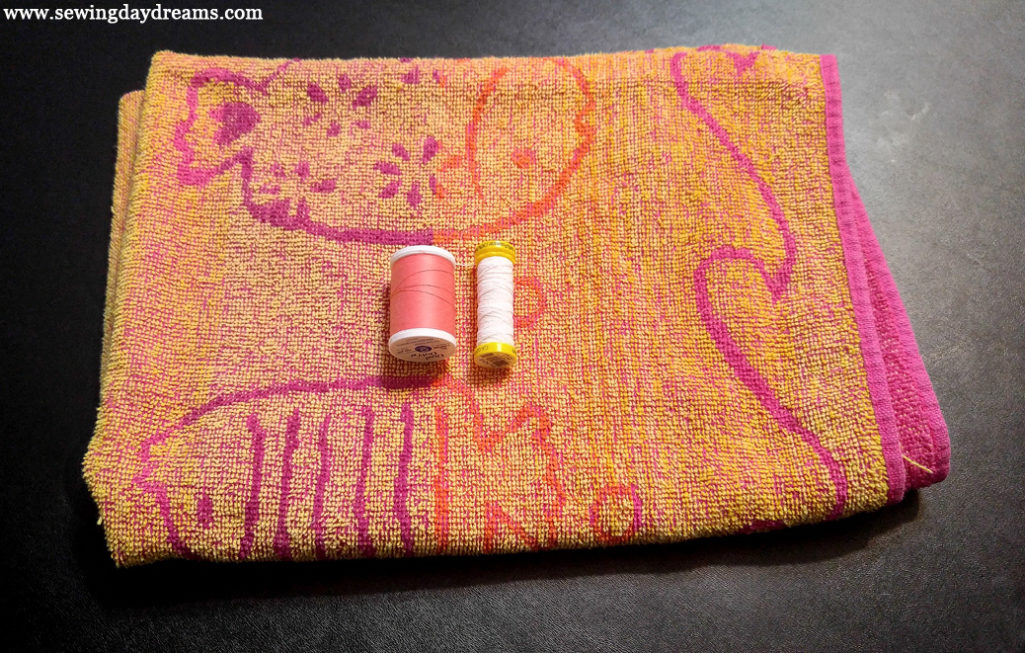 Now onto my Upcycle Towel into Toddler Bib Tutorial
Instructions:
1.  Mark and cut out the desired width and length of the bib.  You can use one of your toddler's shirts as a guide to make sure it is wide enough.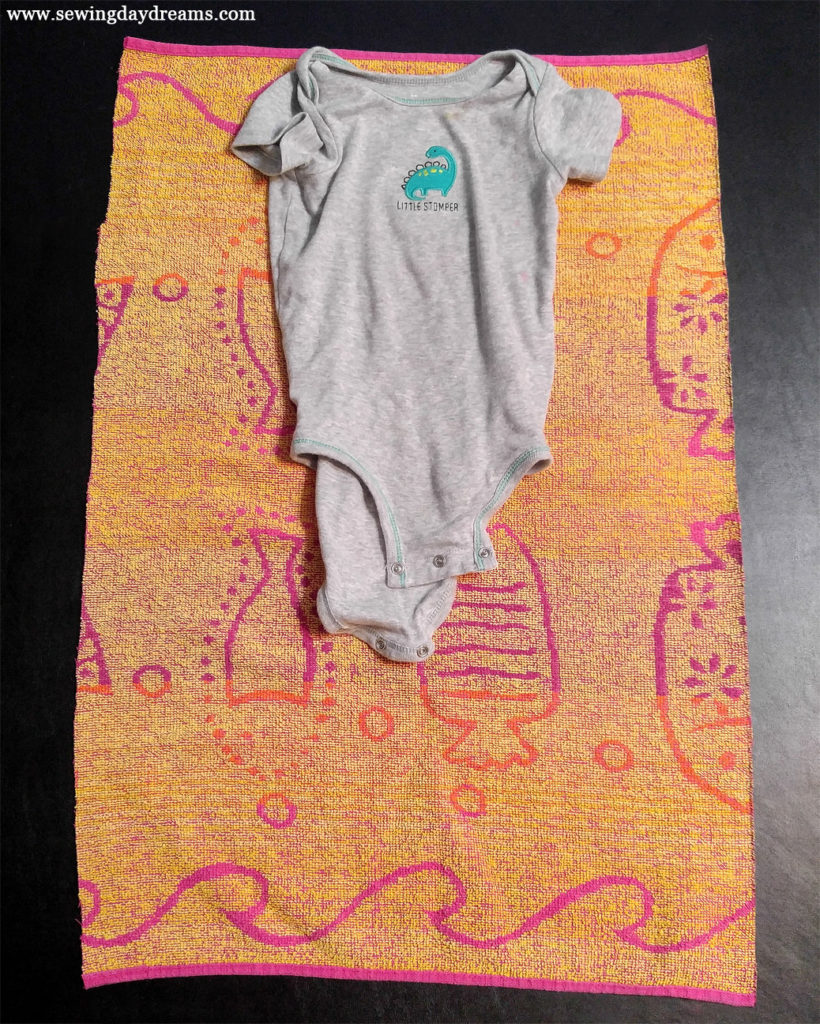 2.  Zigzag the edges along the sides of the towel and hem, if desired.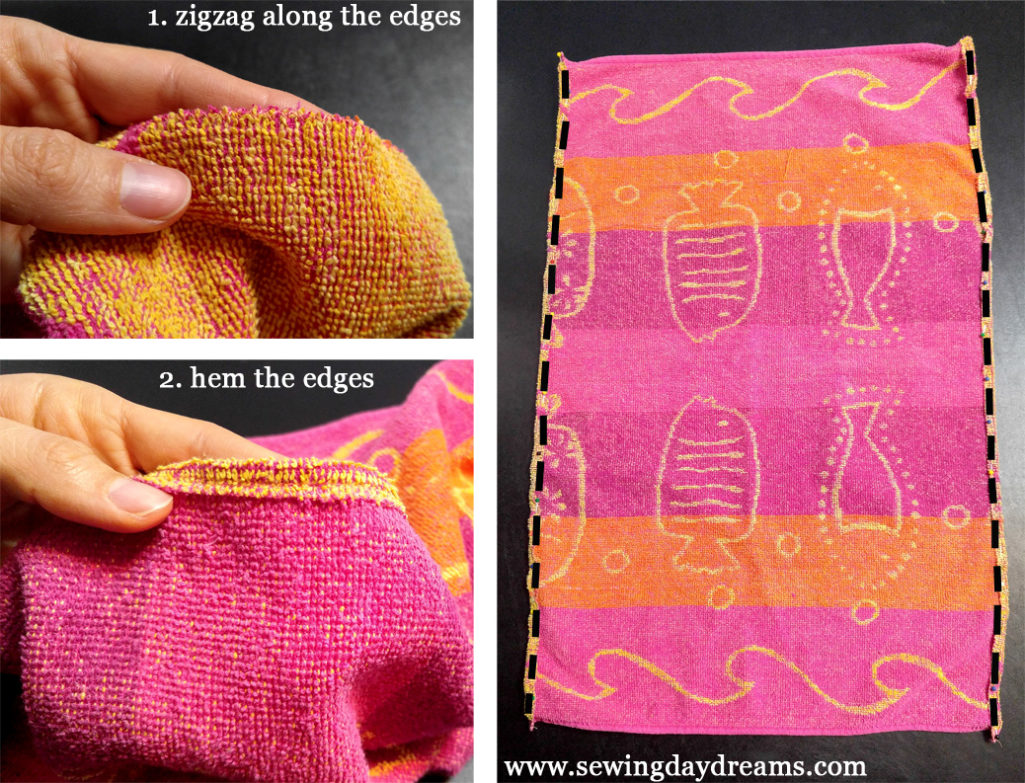 Fold the towel in half and then sew the sides together from the bottom, leaving a space open at the top to create armholes.  I'm leaving 6″ open.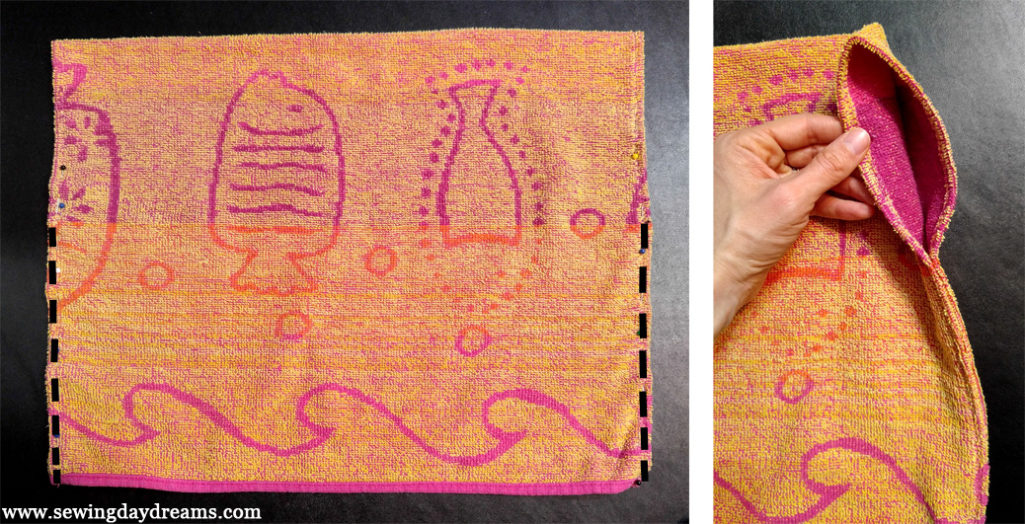 3.  Next, we will make the neckline.  Cut an opening for the head along the fold.  I made mine a bit wider (9″) so that it won't be a struggle to fit over my son's head.  Zigzag the edges along the neckline and hem, if desired.

4.  (optional) Hand thread a bobbin with elastic thread and sew along the neckline to help keep it tight. I'm going to do 3 rows of this.  I know that shirring is usually reserved for pretty dresses but I think it'll do a wonderful job keeping the neckline taught so that food doesn't escape down his shirt.  After sewing, when you cut your elastic thread, make sure to leave a few inches so that you can knot it.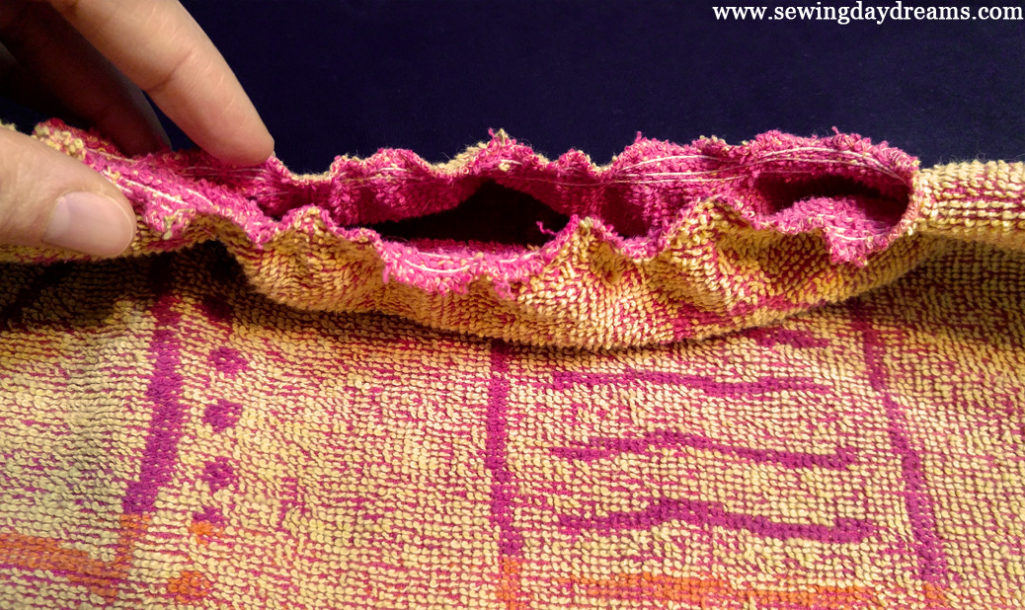 Done!